Watching Oprah really has my heart in pieces lately.
Have any of you seen the Oprah puppy mill shows?

It just reminds me of how precious these little guys are: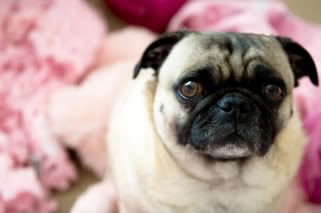 How could you not love a face like that?!
Or that
With baby number three on the way we are also considering adopting puppy #3!!
Are we crazy!??
(stupid question...YES DUH)
but with so many dogs out there in need of homes, we can't justify NOT rescuing one
so we'll see...
Here is Guinness bringing sexy back...
Now he's loving the camera
And Budha was giving me

attitude
!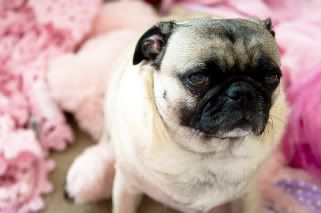 I love our dogs! They truly are a part of our family!
Heck...I get more snuggle time with Budha than I do with Brad ;)
*If anybody has been thinking of getting a dog/puppy and could give it a good home,
check out the rescue and spca websites!